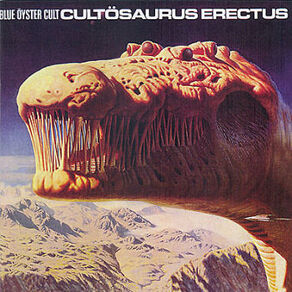 Black Blade
 is a song by 
Blue Öyster Cult
 from their album 
Cultösaurus Erectus
 from 1980. The Song was written by 
Eric Bloom
 and 
Michael Moorcock
. The lyrics are about
Elric
and his relationship with
Stormbringer
.
I have this feeling that my luck is none too good
This sword here at my side don't act the way it should
Keeps calling me its master, but I feel like its slave
Hauling me faster and faster to an early, early grave
And it howls, it howls like hell
I'm told it's my duty to fight against the Law
That wizardry's my trade and I was born to wade through gore
I just want to be a lover, not a red-eyed screaming ghoul
I wish it'd picked another to be its killing tool
Black blade!
Black blade!
Forged a billion years ago
Black blade!
Black blade!
Killing so its power can grow
There's death from the beginning to the end of time
And I'm the cosmic champion and I hold a mystic sign
And the whole world's dying and the burdens mine
And the black sword keeps on killing 'til the end of time
Black blade!
Black blade!
Bringing chaos to the world we know
Black blade!
Black blade!
And its using me to kill my friends
Black blade!
Black blade!
Getting stronger so the world will end
Black blade!
Black blade!
Forcing my mind to bend and bend
I am the black blade
Forged a million billion years ago
My cosmic sign goes on for eternity
Carving out destiny
Bringing in the lords of Chaos
Bringing up the beasts of Hades
Sucking out the souls of heroes
Laying waste to knights and ladies
My master is my slave
Ha ha ah ha ah ha!
Ad blocker interference detected!
Wikia is a free-to-use site that makes money from advertising. We have a modified experience for viewers using ad blockers

Wikia is not accessible if you've made further modifications. Remove the custom ad blocker rule(s) and the page will load as expected.