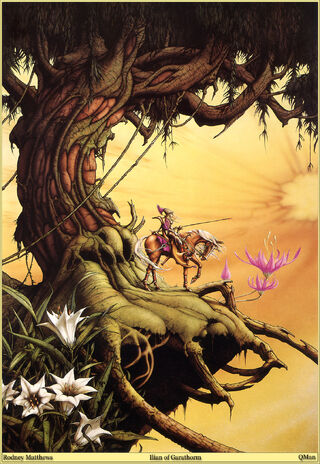 Garathorm
is a world containing a single continent filled with magnificent, giant foliage. Flowers grow twelve feet across and trees soar hundreds of feet into the air.
Ilian of Garathorm
is an aspect of the
Eternal Champion
who is native to the world of Garathorm. Garathorm is reachable via a portal hidden in the Bulgar Mountains of the
World of the Dark Empire
.
Ad blocker interference detected!
Wikia is a free-to-use site that makes money from advertising. We have a modified experience for viewers using ad blockers

Wikia is not accessible if you've made further modifications. Remove the custom ad blocker rule(s) and the page will load as expected.