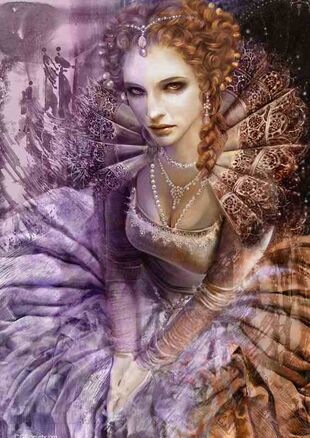 Gloriana the First
is the Queen of Albion, an alternate version of England. She is the ruler of a vast empire, and lives in a vast, labyrinthine palace. She is known as the Unfulfil'd Queen for her inability to achieve orgasm. This leads her into an obsession with debauchery which threatens the stability of her empire. She is very tall, over six feet in height, with long auburn hair and bright blue-green eyes.
Ad blocker interference detected!
Wikia is a free-to-use site that makes money from advertising. We have a modified experience for viewers using ad blockers

Wikia is not accessible if you've made further modifications. Remove the custom ad blocker rule(s) and the page will load as expected.